As the global economy continues to recover to pre-pandemic growth levels, many in Cameroon are looking within their own nation for new economic opportunities and the ability to take part in that new growth. While agricultural exports from CEMAC nations are beginning to rise, experts are concerned that this will not be enough to develop a sustainable modern economy. However, there may be hope in one of the hottest recent technological innovations: Bitcoin and blockchain technology.
Bitcoin is a digital currency which provides low transaction fees and is operated by a decentralized authority. Through the public ledger technology known as "Blockchain", Bitcoin is able to exist as a transparent and open-access currency that is free of the constraints of traditional government-issued currencies. Recently, the up and coming cryptocurrency exchange Yellow Card has expanded to Cameroon with the stated goal of bringing "financial freedom for all" to Cameroonians.
Yellow Card, which was founded in 2016, was inspired when its founders Chris Maurice and Justin Puiroux were shocked at the amount a traditional US bank was charging Africans to send money across borders. They teamed up with Munachi Ogueke to undertake the mission of bringing Bitcoin to Africa with the objective of "basic financial services for all" and have since taken Africa by storm operating in 13 countries and planning expansions to 5 more within the month.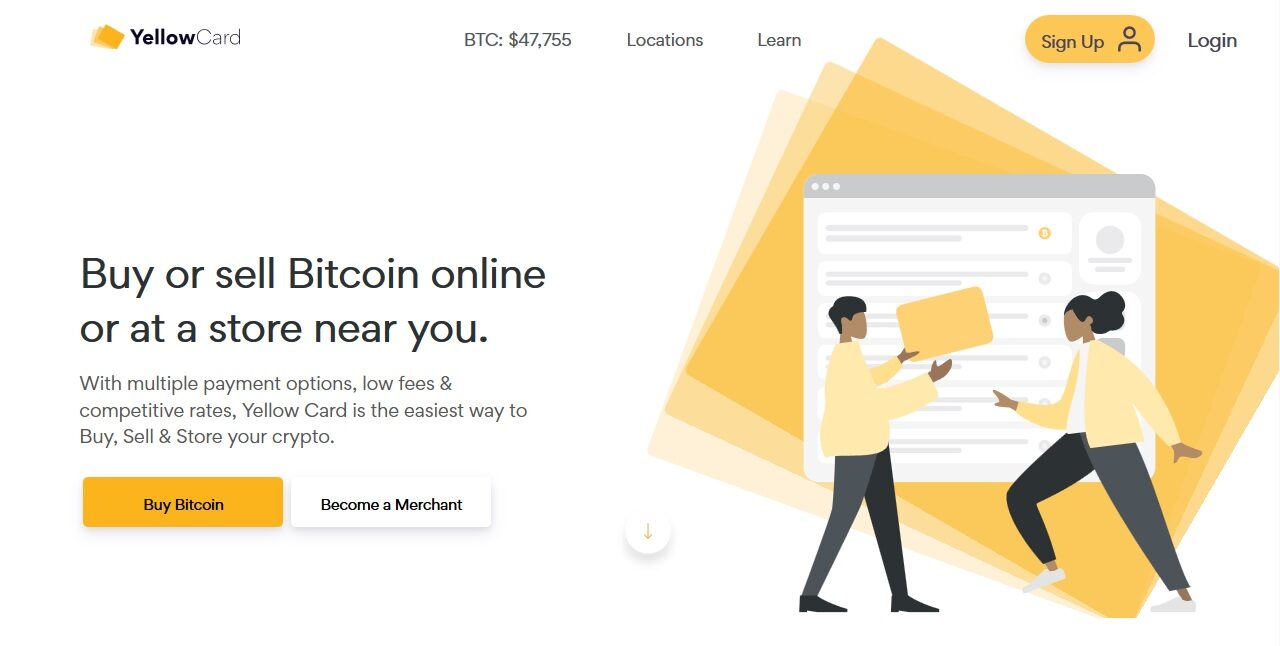 The arrival of Yellow Card in Cameroon is expected to benefit many just as it has in other countries that the company is operational in. With their focus on educating the public on the utility of Bitcoin as a financial tool available to anyone as well as providing a safe and convenient means of buying and selling of Bitcoin, the fast-growing cryptocurrency exchange believes that more Cameroonians will be able to achieve financial freedom
Yellow Card's founder Chris Maurice buttressed this by saying  that "Bitcoin can be a powerful tool for Cameroonians to start their own savings and even begin investing–all without the need of a bank account."
Indeed, Bitcoin's freedom from the pitfalls of banks and national treasuries is one of its greatest strengths. Bitcoin can be used by people of all backgrounds, making it the perfect solution for those who may not previously have had access to savings, investments, or low-fee international payments. Recently, Bitcoin's value hit an all-time high further demonstrating its potential for wealth creation (even for those who buy small amounts). Cryptocurrency advocates are optimistic that Cameroonians will take advantage of cryptocurrency, and are waiting patiently to see its usage and adoption.